Zebra Desktop or Zebra printer without a front LCD panel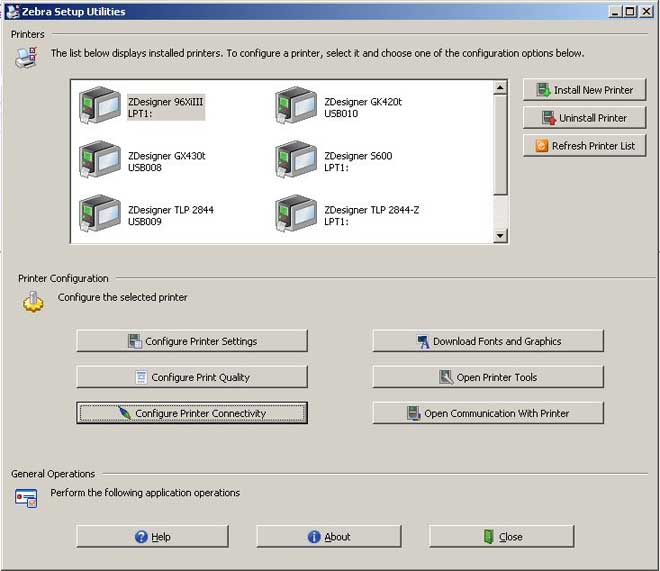 Download and install Zebra Setup Utilities and use the wizard provided to set up the LAN or WLAN settings. Select "Configure printer connectivity" and follow the wizard.  You will need to have a ZDesigner driver setup and be able to communicate/print to the printer via another connection method such as USB or parallel.
Zebra printer with an LCD panel
Press the Setup/Edit (or Menu) button on the printer, and tab through to the relevant network options.